Sequential Batch Reactor (SBR) Technology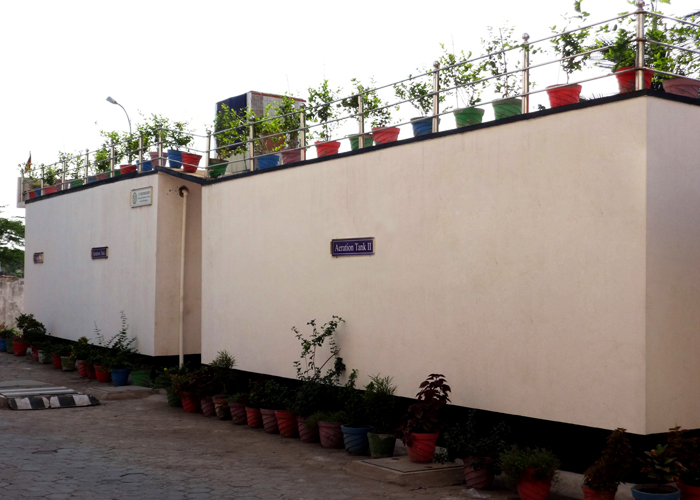 3R Technology introduces Advanced SBR Technology for Sewage Treatment, the technology was originally developed during 1995 for treating difficult industrial effluents. Automation along with extended aeration offers low sludge generation, consistent high quality effluent and free from many operational problems of conventional activated sludge process.
3R Technology offers 5 kLD to 2 MLD plants.
Package systems - 2.5 kLD to 250 kLD plants.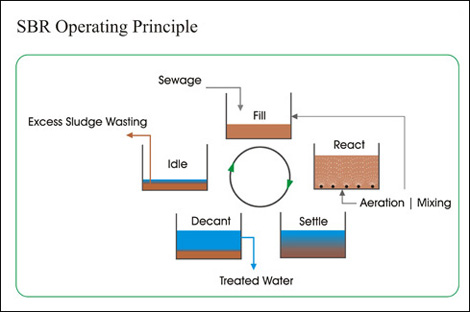 Benefits of Advanced SBR
Consistent good quality treated water for reuse applications (BOD < 15).
Handle varying flow and organic loadings.
No need of Settling Tank.
No need of Sludge Recycling system.
Less Foot Print.
Low Sludge production.
Retrofits on Existing Tanks.
No clogging, cleaning and free from common treatment problems.
Easier to control Filamentous Growth and Settling Problems.
Simultaneous Nitrate and Phosphate removal.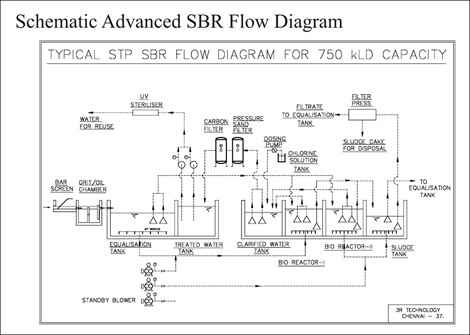 SBR Applications
Sewage Treatment for Reuse Applications like
Toilet Flush, Landscape, Car Wash, Construction, Gardening etc.
(Below and Above Ground)

Apartment Buildings
IT Parks
All Commercial Establishments such as
Hospital
Hotels
Educational Institutions, etc
Decentralized STP in remote and hilly terrains.
Industrial Effluent Treatment for Recovery and Recycle:
Tanneries, Textile Dye and Bleaching Effluents,
Pharmaceutical, Chemical Process Industries,
Automobile and Engineering,
Food and Beverage.
Downloads
Brochure:
SBR Brochure

Case Study:
Case Study 220 Apartment-150 kld

Project List:
List of Projects - 3R TECH

Water Crisis Management:
Managing Water Crisis in Apartment Communities

Flexible Investment Plan:
Flexible Investment Scheme

Test Results:
Water Test Results - SBR STP